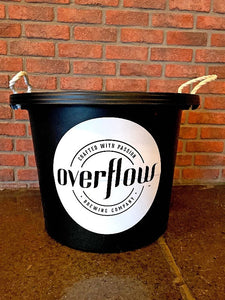 Keep you beer cold and your floors dry.  Our durable Keg Buckets allow you to wrap your favourite beer keg in a layer of ice all while keeping water from seeping out of garbage bags or cardboard.
$20 Deposit with the purchase of an Overflow Keg (50L / 30L)
Full Deposit returned upon the return of the Keg Bucket
Rental Terms are 21 days.